Disease Prevention
Prevention is Better than Cure
---
---
By Mary Treacy
Google +
---
---
Our health always seems much more valuable after we lose it........Voltaire

Disease prevention is the best stratagy to combat age-related illness and to stay youthful and healthy as we age. Unhealthy lifestyles can cause serious illnesses, most of which are easily preventable

In this section of the website you can read about how age-related conditions develop, what their symptoms are, and what changes you can make to your life to protect yourself from the ravages of time. This page also contains links to articles about these life-style changes and the benefits they can bring. The section is constantly under construction. More links will be added regularly, so check back from time to time to see what you can learn.

Knowledge is Power! Use it to reach your full potential and make the Autumn of your life, the best years ever. Life-style changes can be difficult to make, but the benefits far outweigh the effort. You will begin to feel strong, powerful and rediscover the energy and "joie-de-vive" of your youth.

Age-related Conditions
ALCOHOLIC LIVER DISEASE
AMD or AMRD
ARTERIOSLEROSIS
CANCER & AGING
CATARACTS
CHOLESTEROL
COLDS AND FLU
DIABETES
DEMENTIA
DEPRESSION
DRY EYE SYNDROME
FIBROMYALGIA
GLAUCOMA
HIGH BLOOD PRESSURE
HAIR LOSS
HERNIATED DISC
INCONTINENCE
OSTEOARTHRITIS
OSTEOPOROSIS


STROKE

Female Specific Conditions

Male Specific Conditions
---
Links to Partner Sites about Prevention

---
Things You Can Do
---
The higher your energy level, the more efficient your body. The more efficient your body, the better you feel and the more you will use your talent to produce outstanding results......Anthony Robbins

---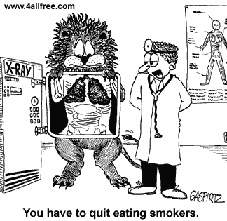 EXERCISE TO STAY
FIT AND HEALTHY
FIND OUT IF YOU HAVE
TOO MUCH BELLY FAT
---
A Word of Warning
This site intends to help you Age Well. It will give information on disease prevention and how you can combat early aging, giving tips on how you can slow down the aging process naturally. It gives advice on how you can knock years off your actual age so that you both look and feel good, while also keeping your mind alert. It also makes suggestions about how to quit habits which damage and age your body and can also affect your brain.
This particular page has links to background information on age-related diseases and give you disease prevention strategies so that you can enjoy your golden years free from too many restrictions and the financial restraints which these illnesses can cause.
Although the web is a fantastic resource for finding out as much as possible about different illnesses, remember that this advice cannot replace the diagnosis of a doctor who has studied medicine for many years and has the practical experience to analyse the different symptoms.
Always consult a doctor if you are worried about your health.
Cartoons by Gaspirtz
---

Mary Treacy is the founder and contributing editor of age-well.org. She has over thirty years of experience working with non-profit, non-governmental organizations (NGOs), mainly business associations, and is an experienced writer in many sectors including co-operatives, agriculture, commmerce, housing, insurance, banking and health. You can find her on Google + and Twitter.
---
Top of Disease Prevention Back to age-well.org
---