Longevity and Anti-aging
Tips and Strategies
---
age-well.org > Longevity and Anti-aging Tips
---
---
By Mary Treacy
Google +
---
Be careful about reading health books. You may die of a misprint........ Mark Twain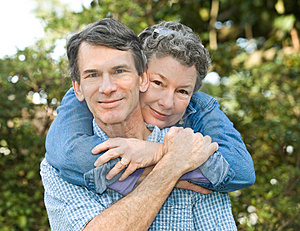 Longevity is partly genes and partly lifestyle. These pages endeavors to give you tips on how to increase your life expectancy and age healthily.
Anti-aging strategies cannot give you eternal life. But, by becoming informed and making the right life-style changes, we can fight against the aging process and slow it down. This is the key to enhanced longevity. Living longer needs to also mean staying well and looking good.
If you are concerned about the changes which are already taking place in your body, or even if you don't yet see much change in your physical or mental condition, but are interested in staying well and aging well, we hope that this website will motivate you to choose some anti-aging strategies and implement them as part of your daily routine. Starting right now!

Most people want to postpone aging as long as possible or, at least, to grow old gracefully and naturally, without experiencing painful and debilitating age-related diseases.
Your anti ageing strategies should include three elements: your external body, your interior body and your mind.

Anti-aging Strategies for the Internal Body

Anti Ageing Strategies for the External Body

Anti Ageing Strategies for the Mind and Brain

Other Tips and Strategies
Prevent Dementia - Top Five Tips to Protect Your Brain
Strategies to Prevent Osteoporosis
More Strategies to Prevent Osteoporosis
Practical Tips for Healthy Eyes
101 Tips for Avoiding Sugar
Top Skin Foods
Lifestressors can have an effect on how you age. Visit Stress Management 4 Women.com for more information on how women can age gracefully without the negative impact of stress.
---

Mary Treacy is the founder and contributing editor of age-well.org. She has over thirty years of experience working with non-profit, non-governmental organizations (NGOs), mainly business associations, and is an experienced writer in many sectors including co-operatives, agriculture, commerce, housing, insurance, banking and health. You can find her on Google + and Twitter.
---
Visitor' Anti-aging Strategies
Want to share your anti-aging strategies?
Do you have a great way of looking and feeling younger for longer, a great product or some anti-aging tips? Share them with our readers!
What Other Visitors Have Said
Click below to see contributions from other visitors to this page...

---
If you want to link to this page then you will need to copy
the code in the white box and paste it into your HTML page.
This is how it should look on your page.
Anti-aging Tips and Strategies
Welcome to the Anti-Aging Tips and Strategies page of age-well.org. On this page readers have the opportunity to share their own anti-aging tips and strategies, ask questions and comment on the strategies available in this site. Feel free to contribute any information which you think might inspire our readers..
If you need more instruction you can click here
---
age-well.org > Longevity and Anti-aging Tips
---
Top of Longevity and Anti-aging Tips and Strategies
Return to the Age-well.org home page.