Author Biographies
Meet Our Writers
The following are author biographies of the main writers for the age-well.org website.
---
Michelle Botes

Michelle Botes was born in South Africa and studied Journalism and Media studies through Damelin College in Johannesburg. She worked as Administrator in various industries in South Africa and later became Operations Manager for a small graphic design and printing studio. In August 2008 she moved to Rolle, Switzerland and started freelance writing for www.age-well.org and continues to contribute articles to the site and other smaller publications.
Since moving to Switzerland, Michelle has a newfound passion for writing and photography and is currently completing her diploma in creative and landscape photography through SchoolofPhotography.com
---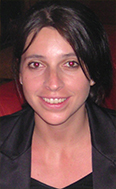 Jennifer has dual British and Italian nationality and has lived in several European countries before moving to Cincinnati Ohio, US. With an International baccalaureate from the European School of Varese, Italy, and a masters degree in Management & Psychology from Glasgow University,UK she started her career in Procter & Gamble.
After almost 10 years in this multinational and experience in roles including web marketing and human resources manager, she started her own consultancy firm, working primarily for the World Wildlife fund on corporate sustainability education and analysis.
She is currently Senior Corporate Marketing Manager for Luxottica in Cincinnati, USA.

---
Mirella Levin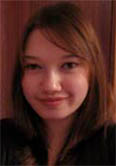 Mirella Levin was studying at La Châtaigneraie international School in Geneva when she contributed to age-well.org as part of the Creativity, Action, Service (CAS) Project, which is a fundamental part of the international Baccalaureate diploma. Originally born in the USA she had lived in Switzerland for the previous sixteen years.
Due to her education at the International School of Geneva she is fluent in both English and French. Mirella graduated from La Châtaigneraie in 2011. She went on to get a BA in Psychology from Middlebury College and is now working as a meeting events coordinator for a travel company.
---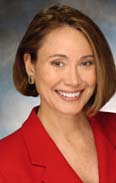 Margaret McCraw, Ph.D., LCSW-C, MBA, is a licensed psychotherapist and motivational speaker, who provides personal as well as executive coaching and training to a wide variety of organizations and professionals, including the Back Institute who provided articles for the section on back pain and depression.
In addition, as a faculty member of the American Holistic University, Margaret teaches in the doctoral program for Psychology.

 With more than 25 years of experience as a therapist, healthcare and business consultant, she works with psychologists, marriage/ relationship therapists, social workers, nurses, mental health counselors, and life coaches.
Her seminars focus on raising one's level of awareness, enabling individuals, couples and organizations to achieve their desires. An inspiring speaker, she travels nationwide, sharing her insights on personal empowerment, manifesting one's dreams, relationship building and business development.


Margaret McCraw, Ph.D. can be reached for private phone consultations through her web site at www.tuneintolove.com or by calling 1-(877)-366-9111


All consultations are by appointment only!
---

Tim Nichol was born in South Wales and studied Drama, Speech and Movement at teacher training college in Leeds. After eight years teaching in Newport, he started work with Service Children's Education and taught in Naples, Italy, before moving to Germany. There he became involved in Special Educational Needs and eventually became a Deputy head teacher and manager of a unit for children with a range of complex needs. From there he became an adviser to schools on special needs and Inclusion matters. He has published a novel based on a child with Dyspraxia.
Tim has presented at Conferences in English and German. His main interest presently is the use of Solution Focused approaches on a range of topics: exam preparation, confidence building, behaviour management, parenting, separation, team building.
In quieter moments he enjoys painting, fitness training, walking, writing, cooking and baking (especially when the cakes don't stick to the trays!)
---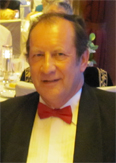 Richard K Ryland is British by birth but considers himself a European and has trained and practised in the UK as a Registered Mental Nurse, General Nurse and Nurse Teacher. Richard also holds a Bachelor of Arts in Psychology and a Master of Science in Nursing. He has 28 years of British National Health Service experience and 7 years as an expert witness to the British High Court. Richard has spent 10 years on the Editorial Board of the well respected and internationally acclaimed Journal of Advanced Nursing published by Blackwell Scientific Publications in the UK.
Richard is a well proven nursing author with dozens of publications to his name. Richard has worked for the Spanish Costa Blanca magazine Out & About for 5 years as health correspondent. Richard has lived in Spain since 2002 on the Costa Blanca.
---
Mary Sofia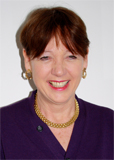 Mary Sofia was born in Scotland but left the British Isles to work abroad in her late teens. First employed with an international travel agency in Lugano, Switzerland, she moved to Italy in 1971 and worked for a major American airline (TWA) until retirement. While maintaining her career with the airline she married and brought up three children and is now a very proud grandmother of two boys.
Her career with the airline was a very varied one, ranging from administration and human resources to training and working as both ground and flight attendant. However, the most rewarding experience was her involvement with the Trauma Team, of which she was made leader for Italy, and which was called into action following a fatal accident in New York in 1996. Since retiring, Mary has been able to dedicate time to giving English-language lessons and to following language courses herself in Japanese, Portughese, Spanish, French, and German.
---
Mary Treacy

Mary Treacy, founder of age-well.org, studied business administration, journalism, communications and, more recently, education and health issues. She worked in Non-Governmental Organizations in various roles in the field of communications, including 12 years as Director of Communications for the ICA, an independent, non-governmental business association which represents co-operatives worldwide.
Mary has also worked as a freelance journalist, writer, editor and teacher for a number of international organizations, university programmes and NGOs, served on international committees and authored articles on a variety of subjects, including co-operatives, women and trade, and health issues.
---
Special Thanks
The bios to past contributors to the site remain in print as a thank you because without these volunteers, it would be more difficult for age-well.org to provide readers with well-researched and verified information on a variety of age-related health issues.
Thanks also to Jane Arnaud and Coral Lei for their contributions to this site in the past. Very special thanks go to Barbara Robinson who did some great work analyzing sites for possible partnership and link exchanges with age-well.org.
---

Top of Author BIographies
Back to Age-well.org

---