The Aging Process
Knowledge is Power
---
age-well.org > the Aging Process
---
By Mary Treacy
Google +
---
The Aging Process
Some people drink from the fountain of knowledge, others just gargle.......Robert Newton Anthony
You Can Influence the Way you Age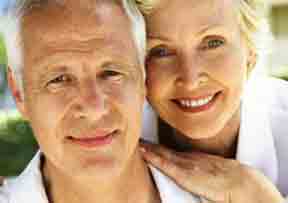 If you understand the aging process, you can take responsibility for slowing it down and enjoying an active and interesting retirement.
Anyone who has been to an ex-students' meeting some 30 years after graduation will notice that some of their peers look almost as they used to, while others will have aged almost beyond recognition. We all age at different rates, depending on our genes, our environment and how we look after our bodies. While we cannot do much about our genes, the good news is that we can influence the aging process and how it affects us.
Knowing how and why your body changes, and what you can do to slow this process down, can extend your life by many years and keep you looking and feeling in top form. This knowledge can also help you age healthily and make the necessary life-style changes to avoid heart problems or strokes and stop developing such conditions as diabetes, high blood pressure and eye disease.
Just changing your diet and exercising regularly can dramatically impact the way you age and keep you younger for longer.
Managing your stress is also important as a strategy for slowing down the aging process.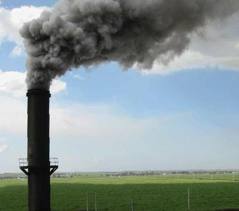 The environment also appears to have an effect on aging.
Being exposed to pollutant environmental factors can cause major changes in both the structure and biophysical properties of the skin, making it more vulnerable to free-radical damage. Experts now believe that air pollution plays a leading role in the aging of skin, especially when skin is constantly exposed to damaging pollution over a long period.
Air pollution can affect our health in many other ways with both short-term and long-term effects on the respiratory and cardiovascular systems and other organs. Many experts believe that it causes premature aging.

What we eat can also have a polluting effect on the body. For this reason we have dedicated a large section of this site to healthy eating. In this section you will learn how to eat foods which will help you age well and avoid age-related disease as well as which foods you need to cut down on or avoid completely. There is also a section where you can share your own healthy recipes.

After experimenting with mice as well as monkeys, it seems that low calorie diets could slow the aging process by lowering the rate at which tissue-damaging substances, called free radicals, are produced in the body.
Therefore, scientists believe that antioxidant drugs could protect against the aging effects of free radicals and slow down aging considerably.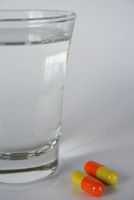 Many therapists also believe that the human growth hormone, melatonin and testosterone can also prevent aging.
However, these hormones have not yet been subject to adequate testing. Therefore, it could be dangerous for patients to take them until their efficacy has been medically proven, and scientists have been able to ensure that they do not have any undesirable side-effects.
Some age-related changes are visible, for example frown or laugh lines, grey or white hair, middle age spread, those stubborn rolls of flesh round the midsection. But there are other changes, such as loss of bone tissue, clogged blood vessels, for example, which might go unnoticed until they start having serious consequences. Just because you can't see these changes doesn't mean they aren't happening. This is why it is a good idea to have periodic health checks, even if you feel perfectly healthy.
As this site develops, I hope to bring you the latest scientific developments and knowledge, so that you can make choices on how you intend to age, and which anti-aging strategies to adopt.
---
Youth is a circumstance you can't do anything about. The trick is to grow up without getting old......Frank Lloyd Wright

---
Sources: The Free Encyclopedia
L. Hayflick, How and Why We Age (1994); publications of the National Institute on Aging.
The Columbia Encyclopaedia, Sixth Edition Highbeam Research Photo: Highbeam Research
Video: Danxhanna, YouTube

---
If you want to link to this page then you will need to copy
the code in the white box and paste it into your HTML page.
This is how it should look on your page.
The Aging Process
Knowledge is Power!
If you understand the aging process, you can take responsibility for slowing it down and enjoying an active and interesting retirement. On this page you will begin your anti-aging journey by learning how and why your body ages and then go on to learn strategies which will help to slow it down.
If you need more instruction you can click here
---

Mary Treacy is the founder and contributing editor of age-well.org. She has over thirty years of experience working with non-profit, non-governmental organizations (NGOs), mainly business associations, and is an experienced writer in many sectors including co-operatives, agriculture, commmerce, housing, insurance, banking and health. You can find her on Google + and Twitter.
---
age-well.org > the Aging Process
---
Top of The Aging Process
Back to Age-well.org


---