The Maqui Berry
A Superfood from Chile
Where does It Come From?
The purple colored Maqui Berry comes from Chile, where it was originally grown and gathered by the Mapuche Indians, a tribe of warriors' renown for their great strength and endurance.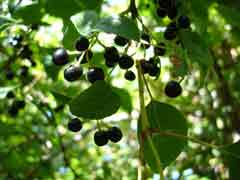 This remarkable fruit, also known as Chilean Wineberry, had an important role in making their diet one that many attribute to their health and strength. The more recent inhabitants of that area of Chile have also adopted the fruit.
The berry is known for its detoxing properties and its ability to defend the body through the action of its antioxidant capabilities.
Properties of this traditional superfood
The traditional inhabitants of Chile have used the Chilean Wineberry for centuries to cure diseases and other conditions. In recent years its reputation has spread and more and more people in the West are showing an interest in this versatile fruit.
Scientists are conducting research into why these berries have been reputed as having magical powers. Its fruit is permeated with anthocyanins and flavonoids that render them impervious to outside threat from the sun, the air and injurious chemicals.
The same defensive action is bestowed on human beings who regularly consume the fruit, which is why this fruit became a traditional remedy among the early inhabitants of Chile.
The more popular Acai Berry is also taken for its antioxidant properties. However, the Maqui berry has more three times the antioxidant value according to the ORAC test.
So What is ORAC?


ORAC stands for Oxygen Radical Absorbance Capacity. This is a scientific way of saying "How well does a certain food help my body fight disorders like cancer and heart disease?"

Oxidation and oxygen radicals are well-known and documented; this process leads to cell damage. Prevention or limitation of this damage will improve health.


ORAC scores are used by nutritionists to identify which foods offer a higher capacity to absorb free radicals. Using these ORAC scores, we can easily identifies which foods are better at fighting cancer, heart disease, etc.
How does Maqui berry works?
Just as the Maqui Berry can defend itself from scavengers, marauders and toxins, it also endows the people who ingest it with the power to ward off scavengers and marauders and rids the body of toxins. In this way, it protects our immune system, skin, cardiovascular processes, bones and joints.
The fruit also strengthens and rejuvenates the physiological system and restores the metabolism to maximum capacity, thus facilitating weight loss and improved health. It renews cells and in the process many diseases improve or disappear completely as the body becomes more able to defend it from outside resources.
---