Healthy Breakfast Recipes
Share Your Healthy Recipes
With the Age-well Community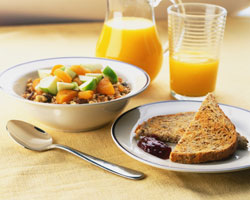 Eating a regular, healthy breakfast is essential if you want to age well. Numerous studies have shown that eating a healthy, nutritious breakfast improves your overall health and well-being, as well as increasing your chances of living to a ripe old age and remaining in good form till the end of your days. Unfortunately, too many people skip breakfast or just grab a coffee or eat all the wrong foods and suffer the consequences.
Not eating properly at breakfast does make a difference. People who do not eat a healthy breakfast are slower to react and therefore more accident rpone. Tests have shown that skipping breakfast makes us irritable, anxious and makes it more difficult to concentrate and solve problems. times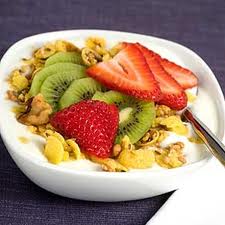 Eating breakfast has many benefits. It reduces fatigue and sleepiness in the mid-morning hours; helps banish away the blues; improves concentration, increases alertness, and helps one function more efficiently. Academic performance is generally better when breakfast is eaten.
Studies have shown that those who skip breakfast are more likely to struggle with their weight. Calories consumed at the start of the day are burnt off more than those consumed later in the day. Eating a good breakfast generally improves the overall diet of a person and stimulates their metabolism. Those skipping breakfast are more likely to snack between meals.
So get this habit - start your day with a healthy breakfast. You'll be glad you did.
Have A Healthy Breakfast Recipe You'd Like To Share ?
Do you have a great breakfast recipe you'd like to share with age-well.org readers? Just click here and complete this form and you can share it here. It's Simple!
What Other Visitors Have Said
Click below to see contributions from other visitors to this page...

---
Return from Healthy Breakfast Recipes to Healthy Recipes Menu


Return from Healthy Breakfast Recipes to Age-well.org
---