Five Tips about Colon Cleanse and Detoxing the Body
Your Questions Answered
---
Detoxify and Lose Weight the Natural Way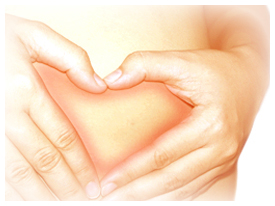 Ever wondered if you need to do a colon cleanse to detoxify your body in order to lose weight or to cleanse plaque from your arteries or as a path towards increasing your vitality.
It is NOT uncommon for people to carry a lot of excess weight in the form of toxic plaque in their colon. After death autopsy has shown in many cases that this toxic waste weighs up to 17 kilos or more (around 50 lbs) allowing only a thin passage for feces to pass through and be eliminated.
In extreme cases parasites managed to embed themselves in the colon, making it more easily impacted with mucous and preventing the nutrients from food being able to be absorbed into the cells. This provokes a vicious cycle, where the patient is obliged to eat increasing amounts of food in order to nourish the body. The toxic deposits provoked by this cycle lead to weight gain.
1. Do you need to fast when cleansing my body?
One of the most sought after benefits of a colon cleanse is increased energy. The build up of toxic waste inhibits the absorption of nutrients from what we eat. Cleansing the body can clean the colon, liver and other internal organs and thereby give us renewed vitality.
It is a common misconception that "you must starve yourself on a cleanse." Far from it. Take a look at some of the bountiful food you get to eat while cleansing:
2. Do I need to change my diet?
If you are following a vegetarian raw food diet and eating primarily alkaline food you will not need to change your eating habits while doing a cleanse. However, apart from this situation you most definitely will need to change your eating habits while cleansing. You will also need to commit to changing your way of eating in the long term, to take responsibility for your health by watching what you put in your mouth and to leading a healthier lifestyle.
A proper colon cleanse program uses nutrients or herbs to gently rid the body of toxins while nourishing it. Altering your diet will help your body to dump the excess build-up of toxins and plaque it does not need.
3, How long does a Colon Cleanse last?
It is believed that it takes a week for the body to enter a cleansing mode, and then the cleansing process can last up to a month, depending on the type of diet you have been eating and the amount of toxins built up in the body.
A four week cleanse lasting 28 days is seen as the best length of time to allow your body to adjust to the change in diet and eliminate toxic matter and finally readjust to the new situation. Trying to speed up the process can cause discomfort and not have the optimal results.
Having said this a shorter period of cleansing can also give you some of the benefits and leave you feeling more energetic and lighter and also help you lose excess weight.
The bottom line is that any cleanse is better than no cleanse, but a longer time frame can give your body the extra time to cleanse thoroughly and also avoids unpleasant side effects during the cleanse.
C 4. Do I need to prepare for a Colon cleanse?
Preparing for your colon cleanse makes the experience more comfortable and helps you avoid some of the unpleasant symptoms experienced while the body rids itself of toxins.
Here are the simple preparation recommendations:Prepare for your cleanse during the week before you start by eliminating caffeine, processed food and build up your electrolyte reserves by drinking a vegetable broth made from organic vegetables if possible. Consuming a vegetable broth can do this.
5. What product should I chose for my Colon Cleanse?
There are many products oa the market and which one you choose is a matter of personal preference. This site aims to give you the information you need to help you make a choice among some of the bet products available and, if possible, will explain how to make your own cleansing product using ingredients available in your local market or in neighborhood health food store
---
Go to the Top of Colon CLeanse


Back to age-well.org
---