Anti-Aging Developments - October 2011
---
age-well.org > Anti-aging Discoveries > Anti-aging Developments - October 2011
---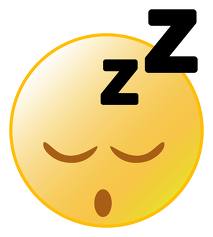 A new procedure that can be performed in the doctor's office under local anesthesis may be your answer to your disturbed sleep.
The Pillar Procedure is a relatively new treatment that can stop snoring and can also be used to help patients suffering from some types of obstructive sleep apneoa.
The best thing is - it only takes about ten minutes.

How It Works
During this treatment - known as the Pillar Procedure - three small polyester rods are implanted in the soft palate at the back of the throat. Scar tissue grows around the rods holding eventually holding them firmly in place and causing the tissue at the back of the throat to harden almost like a splint.
The rods prevent the soft palate from totally relaxing when the patient sleeps and thus solves the snoring problem.
Of course prior to obtaining this treatment a visit to the doctor is necessary to get a proper diagnosis and eliminate such problems as nasal obstruction which could be causing your problem. Only after other problems have been ruled out will you be referred to possibly a sleep clinic for further investigation.
Here at age-well.org we are currently creating a series of articles about new and revolutionary treatment for snoring. We will launch this series at the end of the year, hopefully in time for the December issue of our newsletter.
(Source: The Doctors, CNB Reality TV)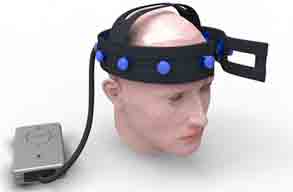 New Technology Rapidly Diagnoses Stroke Type
According to an article in November 8, 2011 issue of the Daily Mail, a new device is now available which can detect what type of stroke a stroke victim is having within five minutes. The speed of this device might improve the outcome of such events and save lives. Strokes can be either ischemic, caused by high cholesterol, blocked arteries smoking or an irregular heartbeat or hemorrhagic caused by a burst artery or vein inside the skull.
An ischemic stroke is caused by a clot in a vein or artery in the brain cutting off the supply of oxygen-rich blood to parts of the brain. The oxygen-starved cells can die off very quickly. About 80 percent of all strokes are ischemic. A hemorrhagic stroke is often the result of high blood pressure causing an artery or vein to burst.
The correct diagnosis is crucial because the drugs used to treat an ischemic blockage can be fatal if given to someone who has suffered a hemorrhagic stroke and vice versa, because these drugs are used to thicken or thin the blood, depending on what has caused the stroke.When a clot forms in the brain, chances of recovery and survival are improved considerably if they receive the correct drugs within the first three hours after the symptoms become apparent. Symptoms include slurred speech, a droopy eye or mouth and weakness on one side.
Up till now a brain scan has been used to identify the type of stroke a patient has had but it takes hours for these results to be obtained which increases the cases of several brain damage. The new device uses a technique called impedance spectroscopy (measuring how waves of energy flow through different tissue or materials) to analyze what's going on deep inside the skull. The energy is a mild electric current generated by up to ten electrodes in the headband. The results are fed to a laptop connected to the headband and converted into an easy-to-read chart that can tell doctors within minutes which type of stroke it is.
Wearing the headband is not painful but the patient feels slight pressure as it is applied tightly to the scalp.
The device has been tested on only a small group of healthy volunteers, proving the technique can rapidly produce images of the brain. Clinical trials will be set up to examine how it performs during stroke diagnosis and age-well.org will monitor the situation to bring you up to date on when the device is available for general use.
(Source: Daily Mail, November 8, 2011)

Anti-aging developments - 24 October 2011 -- Revolutionary new surgery is promising to make many surgical operations far less traumatic. Less pain, no external scars and a quicker recovery time should be inviting to most patients once the initial shock reaction to having organs removed through bodily orifices is overcome.
This surgery is quite widely practiced internationally but so far is still being tested in the USA and the only way to undergo is to schedule it through clinical trials.
However, more than 150 patients have had this ground breaking throughout the nation. Known as NOTES for natural orifice translumenal endoscopic surgery, this new method aims to reduce scarring, pain, infection and recovery time.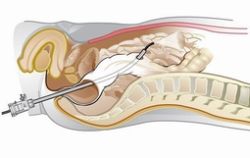 Dr. Santiago Horgan, director of minimally invasive surgery at the University of California, San Diego Medical Center, has performed two-thirds of the NOTES surgeries in the USA. A pioneer in this fledging field that began here with surgeries in animals, mostly pigs, in 2004.
Dr. Marc Bessler, a surgeon at Columbia Presbyterian Hospital in New York, performed the first U.S. NOTES procedure on a human in 2007 by removing a woman's gallbladder through her vagina.
To learn more about this surgery which uses a direct route through the mouth, anus, bladder, urethra and vagina to remove diseased organs, please follow the link below.
(Source: The Doctors, CBS Reality and msnbc.com)

Natural orifice translumenal endoscopic surgery

Anti-aging developments - 23 October 2011 -- New research has found that the health benefits of eating broccoli and other cruciferous vegetables cannot be replaced by eating veggie supplements.
Whereas some nutrients can be better absorbed in supplement form, such as folic acid or vitamin D, the health-giving compounds of broccoli need to come from the complete food, according to the study. This is because important phytochemical in these vegetables which are thought to activate tumor-suppressing genes cannot be fully absorbed as yet in supplement form.
Researchers believe that an enzyme found in these vegetables, known as myrosinase is missing from most of the supplements. This means that sulforaphane and eruc, two compaounds found in broccoli that scientists believe could reduce the risk of cancers such as prostate, breast, lung and colorectal cancer, cannot be activated.
The report also found that over-cooking broccoli and other cruciferous vegetables also killed off these all-important chemicals.
The study was published by scientists in the Linus Pauling Institute at Oregon State University. Scientists advise eating your broccoli raw or lightly cooked to get the full health benefits.
For more on this story, please click the link on the benefits of cruciferous vegetables below.
(Source: University of Oragon, Journal of Agriculture and Chemical Studies)

Further information on the health benefits of cruciferous vegetables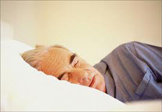 Anti-aging developments - 22 October 2011 -- According to this month's Real age newsletter a recent study found that avoiding stress and getting a good night's sleep could help you lose weight. If you are trying to lose weight and are taking the right steps such as eating less and exercising more but not losing as much weight as you hoped, try chilling out, relaxing more and sleeping more hours each night to the formula to help.
Sleep also has an impact on the amount of weight lost, according to the study and sleeping between 6 to 8 hours a night means that you will probably lose more weight than if you sleep more or less hours.
The reason that stress impacts weight loss is probably due to the fact that chronic stress boosts hormone levels that make people hungry and also pushes people to eat comfort foods to ease their anxiety. Often these foods can become addictive, Lack of sleep has a different effect. It can interfere with your appetite and metabolism and mean you are too tired to exercise.
(Source: RealAge Website Newsletter, October, 2011)

Anti-aging developments - 16 October 2011 -- The dates on food labels can be confusing. The truth is, they often have nothing to do with food safety Stop worrying about what those confusing indications on your food labels mean and learn about decoding expiration jargon.
Did you know that "sell by" is not actually an expiration date, but rather a guide for grocers.
"Use by" is an expiration date. But "best if used by" or "best before" usually refers to optimum food flavor or quality — not a hard and fast expiration.
But to really get the total lowdown on hundreds of foods, Still Tasty is the place to go.
For instance, want to know how long that salmon in your refrigerator is going to be safe to eat? Still Tasty has 10 entries for salmon, including "fresh, cooked," "fresh, raw," "smoked — sliced at grocery counter," "smoked, commercially vacuum packed — opened," "smoked, commercially vacuum packed — unopened," etc.
This site thoroughly covers all types of foods, and also offers useful advice on storage, freezing, defrosting, and more so you can waste less — and worry less. You can also consult still tasty's Keep It or Toss It database for optimal food storage times, for both unopened and opened items.For more information on product dating, visit the U.S. Department of Agriculture's Food Safety and Inspection Service Web site. Note: Both sites refer to labeling terminology used in the United States; practices in other countries may differ.
(Source: age-well.org members forum)

Go to main page of age-well.org forums

Still Tasty Web Site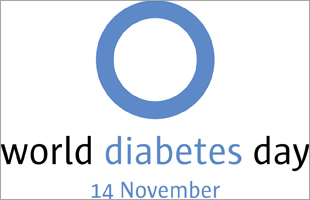 Anti-aging developments - 9 October 2011 -- World Diabetes Day raises global awareness of diabetes - its escalating rates around the world and how to prevent the illness in most cases. Started by the International Diabetes Federation (IDF) and WHO, the Day is celebrated on 14 November to mark the birthday of Frederick Banting who, along with Charles Best, was instrumental in the discovery of insulin in 1922, a life-saving treatment for diabetes patients.
WHO estimates that more than 220 million people worldwide have diabetes. This number is likely to more than double by 2030 without intervention. Almost 80% of diabetes deaths occur in low- and middle-income countries.
(Source: World Health Organization)

Link to further information about Diabetes

Link to World Health Organization Information on World Diabetes Day

Anti-aging developments - 6 October 2011 -- World COPD Day is a global effort to expand understanding of chronic obstructive pulmonary disease (COPD) and advocate for better care for patients. In 2004, 64 million people had the illness and WHO predicts that COPD will become the third leading cause of death worldwide by 2030. Key risk factors for COPD are tobacco smoking, indoor and outdoor air pollution, and exposure to occupational dusts and chemicals.
Organized by the Global Initiative for Chronic Obstructive Lung Disease (GOLD), the Day is marked by activities implemented by health care professionals and patient groups throughout the world.
(Source: World Health Organization)
Link to information from World Health Organization Chronic Obstructive Pulmonary Disease COPD Day 2011
Go Green as You Clean
Recycle old shirts to make dusters and cleaning cloths
Mix one cup of salt, one cup of baking soda and a quarter cup of cream of tartar to make an effective natural drain cleaner that won't harm the environment
Do less ironing! If you hang them up to dry as soon as they're washed, sheets, table cloths, and pyjamas don't need to be pressed
Always make sure the filter on your tumble dryer is clean as this will use less energy
Bicarbonate of soda is a great surface cleaner and shifts stubborn odours
Vinegar is a natural disinfectant, brilliant at cutting through greasy residues, and can be combined with lemon juice for a lovely citrus smell
Natural beeswax and olive oil are excellent furniture cleaners
(Source: Reproduced from Dr. Marilyn Glenville's Newsletter)

Healthy Eating on a Budget

Times are tough for all of us at the moment, and with Christmas just around the corner, we have to make our money stretch even further.

It can be tempting to buy cheaper, more fattening foods, but there are alternatives.

So, here's my advice for healthy eating on a budget!
Always write a shopping list – A list keeps you focused, keeps you within budget, and helps you to resist those tempting foods that are not nutritious.
Never shop when you are hungry – You're in danger of giving in to temptation, busting the food budget, and stocking up on all the wrong foods.
Replace meat with pulses – Eating less meat and more beans and lentils is a good way to save money on your food while still getting the protein you and your family need.
Stock up on staples – Keep the fridge and cupboards well stocked with staples such as wholemeal flour, rice, and pasta – look out for them when they are on special offer
Stock up on fruits and veggies – Most fruit and veggies are surprisingly cheap. An average piece of fruit costs less than most bars of chocolate or a bag of crisps – and provides more in the way of nourishment for fewer calories.
(Reproduced from Dr. Marilyn Glenville's Newsletter)
---
age-well.org > Anti-aging Discoveries > Anti-aging Developments - October 2011
---
Top of Anti-aging developments - October 2011 Back to age-well.org
---