Top Beauty Secrets
---
Make Somebody Happy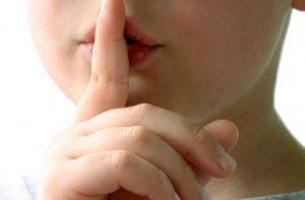 We all have some beauty tips and secrets to share. Here is a list compiled from secrets shared by friends and by other visitors to this site.
The tips and beauty secrets shared here can help somebody to answer an important question that may have been worrying them and might even bring a smile to their face.
If you'd like to participate, please follow the link below.
Beauty Tips for the Body
If you are following a diet make sure you exercise also as it is tougher to tighten skin as you diet rather than when the fat has melted away leaving saggy skin in its wake.
Pay attention to your posture and balance. Good posture can make you look much slimmer. Wearing a low heel will give you better posture than wearing flat shoes.
Wear clothes that fit properly as tight clothes will make you look overweight even if you are slim and baggy clothes hide your figure and make you look shapeless.
Tighten bra straps as bras age and the straps stretch and replace bras when it becomes impossible to do so as a sagging chest will do nothing for your figure.
Beauty Tips for the Skin
Quit Smoking if you smoke and avoid smoky areas which force you to be a passive smoking because research shows the being exposed to cigarette smoke because research has shown that smoking prematurely ages your skin.
Stay out of the sun between 10 a.m. and 4 p.m. to avoid the strongest rays or wear a protective hat, long-sleeved shirt, sunglasses and sunscreen with a SPF of over 14 UVB and UVA protection, but expose skin for a short time (say 10 minutes) each day without protection to ensure you are getting your vitamin D. Check your skin every month for signs of skin cancer and consult doctor immediately if you have any moles which have changed or other worrying signs. Have your skin checked each year by a dermatologist.
Keep skin hydrated and use a humidifier in winter. Drink at least eight glasses of water a day to hydrate skin from the inside and eat well as good nutrition helps the body repair skin damage.
Exfoliate your skin regularly to avoid breakouts. After washing your face, rinse in cold water to close the pores.
Hair, Teeth and Nails
Nourish your nails by massaging olive oil into the nails and cuticles once a week. Massage oil into the hands and leave on overnight wearing cotton gloves to protect your bedding. Always use clear nail polish or an undercoat under colored polish to stop nails from discoloring.
Waxing your underarm hair and your legs is better than shaving as hair will become progressively thinner and softer eventually result permanent hair loss over time.
Use plain Vaseline on your lashes instead of mascara to nourish your lashes. It makes lashes look darker and won't cake up or make lashes dry and brittle like some mascaras.
---
Top of top beauty secrets


Home to age-well.org
---