Natural Remedies
A -Z of Natural Remedies and their Properties
age-well.org > Natural Remedies
---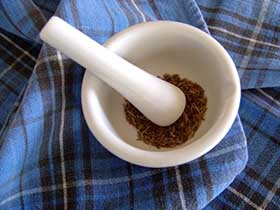 ---
Below is the beginning of a list about natural remedies, which will be built on over the coming weeks. This section will soon be developed so that within each overview you will be able to click on a link to get a more in-depth article on each remedy and about the results of clinical studies on these remedies, health benefits and any side effects.
---
Aloe Vera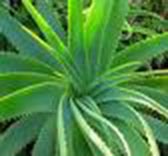 Aloe Vera is green plant from the lily family which resembles a cactus plant. Native to Africa, it has been prized for its skin healing properties since ancient times. Besides being used to heal burns, skin disorders, cuts and scrapes and sunburn, gel from the plant is also drunk to help problems of the intestines, such as Irritable Bowel Syndrome, and is a very efficient and soothing ingredient used in cosmetics and personal hygience products.
More
---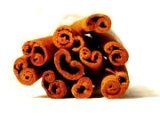 Cinnamon has a rich history dating back 5,000 years when Arabs controlled the spice trade bringing cinnamon, from what was known then as the Spice Islands, to sell in Nineveh, Babylon, Egypt and Rome. Egyptians used cinnamon in their embalming rituals, the Romans used it as a love potion and valued spices as highly as gold, and Nero burned a year's worth of cinnamon in tribute to his dead wife. Even Moses used cinnamon in a holy oil to anoint the ark.
By the 11th century spices were used in place of currency in many instances and during the spice wars that followed, control of cinnamon played a vital role. A USDA study in the Journal of American College of Nutrition, stated that Cinnamon mimics insulin function, increases cells glucose uptake and signals certain cells to turn glucose into glycogen. This aromatic spice is high in antioxidants and has anti-inflammatory properties, reduces high blood pressure and is now also thought to combat diabetes. In a study published by researchers at the U.S. Department of Agriculture in Maryland, cinnamon reduced the proliferation of leukemia and lymphoma cancer cells. Other studies have shown positive results in the treatment of arthritis and yeast infections.

---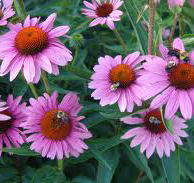 Although echinacea is recommended by many proponents of natural medicine to ward off colds and flu, researchers believe that the evidence that it does so is not conclusive.
Additionally, researcher from Harvard and other universities believe that there is evidence that it can cause serious side effects, especially in people with an allergy to ragweed.

---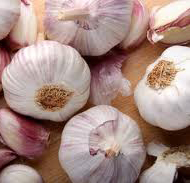 Garlic if believed to promote the ability of the body to fight infection. Research indicates that it can help fight off bacteria, as well as fungal and viral infections, however more studies are needed to prove that this bulb can indeed fight infection in humans.
A recent study indicates that the consumption of garlic and onions in the Mediterranean diet found an association between garlic and onion consumption and a lowered cancer risks, at least a decreased risk of certain cancers.
---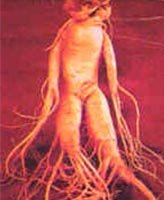 Ginseng is a slow growing herb, with a light colored root, a single stalk and long oval green leaves. Its root possesses anti-inflammatory, properties and has been used for years as a tonic and body balancer in China, where it was originally called "man root" due to the shape of the root which resembles a human body. It enhances energy levels endurance and stamina and is often used to sharpen athletic performance. Because it decreases the blood levels of the hormone cortisol it has been used to help people with diabetes.
Ginseng is also beneficial in the treatment of chronic anxiety and to help people subject to stress related problems, because it supports the adrenal system and is therefore effective in relieving stress, anxiety and mental fatigue. Ginseng is also used to combat altitude sickness, to help circulation, and treat respiratory problems, such as asthma and bronchitis, One of the most versatile natural remedies that exists, it is also used to strengthen the immune system of those who are fighting cancer and other serious illnesses.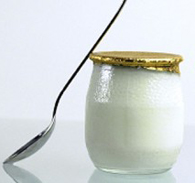 Bacteria are present in the gut and play a role in the digestion of food, having a positive effect on the immune system, helping to correct deficiencies and increas the presence of T cells. Probiotics are "good" bacteria, such as Bifidobacterium and Lactobacillus that are present in the digestive tract and can be found in dairy products. Probiotics are available over the counter but there is not enough evidence to prove that they do actually feed the bacteria in your gut as their marketers claim. Science has yet to prove the connection between these probiotics and the immune system and whether taking such supplements will halp populate your gut with good bacteria. These supplements are however sold as a remedy to promote these bacteria which are often eliminated through the use of antibiotics or hormones, such as cortisol. Until such proof exists it would be wise not to take all claims seriously.

---
Spirulina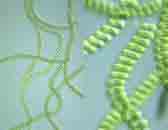 Spirulina is spiral-shaped, blue-green, fresh water microalgae. Bursting with protein, it also contains vitamin B12, iron, protein and essential amino acids. It is dried and used both as a food and an appetite suppressant and to help regulate blood sugar between meals for people ith hypoglycemia. More recently it is gaining reputation as a superfood because of its properties which protect the immune system, reduce cholesterol, aid in the absorption of minerals and reduce hay-fever symptoms. It is reputed to be effective in the treatment of diabetes, glaucoma and liver pathologies and cancer, but has also been used to reduce the severity of strokes and aid with recovery after they have ocurred, reverse age-related memory and learning difficulties
---
St John's Wort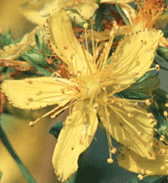 St. John's Wort is the plant species Hypericum perforatum, also known as Tipton's Weed, Chase-devil, goat weed or Klamath weed. Its name is thought to derive from the red speckles on its leaves which represent the blood of John the Baptist and or because the plant blooms at time of the feast of St. John in late June. The plant is widely used as an anti depressant often used for mild depression to avoid the adverse effects of prescription drugs. The plant's properties were first recorded in Ancient Greek and it has been used for centuries to treat mental disorders and nerve pain, but has also been used to treat malaria and for cuts, burns and insect bites.
---
age-well.org > Vitamins and Minerals – Introduction
---
---