Anti-aging-developments

December - 2012



age-well.org > Anti-aging Discoveries > Anti-aging-developments - December 2012
by Mary Treacy
Positive Attitude Helps Keep You Young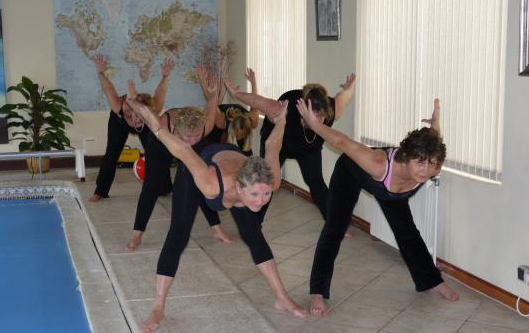 Younger people who start exercising regularly and eat healthily are more likely to age well, especially if they retain a positive attitude towards aging.

People who have a positive attitude towards aging are likely to age better according to researchers. Those with negative stereotypes who believe aging means becoming useless, helpless or devalued are less likely to eat well, exercise and seek preventive medical care and more likely to die earlier, and suffer from memory loss and other age-related conditions.
When older adults view age as a time of wisdom, self-realization and satisfaction the situation is reversed. The latest report, in The Journal of the American Medical Association, shows that seniors with a positive bias are 44 percent more likely to fully recover after an accident or illness. Younger people who start exercising, eating well and don't worry too much about aging are more likely to stay younger for longer.
Your attitude counts because it can modify these deeply held age stereotypes.
(Source: The New York Times, December 21 2012, The Journal of the Americal Medical Association)

Stop Smoking if you have Back Pain
Patients with severe back pain should stop smoking if they wish to improve their condition. A recent report has shown that people with back problems who don't smoke fare better than those who smoke.
Research has shown over the years that smokers have an increased risk of suffering from low back pain. However, a new study, published in the December 2012 Journal of Bone and Joint Surgery (JBJS), also found that smokers suffering from spinal disorders reported more pain than those who stopped smoking during their treatment. Researchers reviewed the smoking history and monitored the reported pain of more than 5,300 patients who were being treated for lumbago or sciatica over an eight-month period.

Those who quit smoking had less back pain than those who continued to smoke and those who had surgery recovered quicker if they stopped smoking.
Glenn R. Rechtine, MD, University of Rochester Department of Orthopaedics said that the link between increased pain and smoking had been known for years.   "In this study, if you quit smoking during treatment, you got better. If you continued to smoke, " he stated, stressing the need for smoking cessation programs for patients with a painful spinal disorder.
(Source: Medical News Today Newsfeed on Back Pain, December 2012)

---

Mary Treacy is the founder and contributing editor of age-well.org. She has over thirty years of experience working with non-profit, non-governmental organizations (NGOs), mainly business associations. Mary's work experience is mainly in the field of communication management, journalism and editing and she is an experienced writer in many sectors including co-operatives, agriculture, housing, insurance, banking, commmerce, women's issues and health. You can find her on Google + and Twitter.
---
Top of Anti-aging developments, December 2012
---
age-well.org > Anti-aging Discoveries > Anti-aging-developments - December 2012
---