September 2011
Age-well Newsletter
"Look to your health; and if you have it, praise God, and value it next to a good conscience; for health is the second blessing that we mortals are capable of; a blessing that money cannot buy."
Izaak Walton 1593 -1683 ib.ch.21
Hi, everybody!

I am Mary Treacy founder and editor of the Age Well web site and this is the launch of our monthly Newsletter.
We hope you will enjoy this issue. Please feel free to send us your comments , reactions, criticisms and suggestions, so that this news bulletin will evolve over time and fulfill the needs and wishes of our readers.
What's New?

This month I want to introduce you to our new health correspondent, Richard K Ryland. Richard is a former Registered Mental Nurse, General Nurse and Nurse Teacher from the United Kingdom. Richard also holds a Bachelor's degree in psychology and a Master of Science in Nursing. Richard will write articles for the web site on aging well. You are invited to send Richard topics you would like to see explained or discussed.

The world moves on a pace and as I write Europe generally is having financial problems as are the United States of America. From Tunisia to Egypt, Yemen, Bahrain and Syria a popular uprising has spread, challenging the Arab world's rulers. Afghanistan, Pakistan, Iraq are only some of the countries in conflict in the post-9/11 era. Libya has been in the grips of a civil war for the past six months that has rid it of a dictator, but as the old order falls, we wonder what will take its place?

And the bad news and uncertainty does not end there. Twelve million people are facing a hunger crisis in the Horn of Africa. According to the International Labour Organization (ILO) there are now more than 200 million people unemployed worldwide.

The world appears to be in a sorry state and yet there are many positive developments that should give us reason to feel some optimism, despite the challenges that mark this new millennium.

Advances in medicine mean that we now can expect to live longer and it is possible to enjoy good health as we age, provided we take care of ourselves, and adopt some healthy life choices.

Age-well.org aims to provide information on how to avoid age-related disease and live healthily as we age. It also offers a regular digest of some of the medical advances and developments as they occur.

Shown below are some issues trending now on the subject of aging well.
Trending Now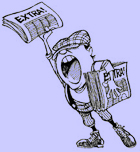 Over 1,000 people suffering from arthritis were monitored for activity to check the actual level of activity against the reported activity by sufferers. The study finds that actual levels of activity were, more often than not, below reported levels of activity.

The number of people suffering from Alzheimers Disease is expected to rise as people live longer.

There is evidence that women who smoke cigarettes are increasing their chance of heart disease by about 25%.

A report in the USA indicates that people with depression may be more susceptible to strokes.

Increasing levels of obesity have in turn increased the risk of diabetes millitus (type 1 & type 2).
New Pages

In Age Well this month we feature several new articles which include stress busting and relaxation, more articles on age-related conditions and how acupuncture can help your back problems.

Below you have links to some of these new pages:



Recipe of the Month
Each month we will feature one of the recipes which has been added to our health recipes database.

This month's dish has been submitted by Carol, whom we thank enthusiastically.




Pan-Seared Tuna with Avocado, Soy, Ginger, and Lime

by Carol

Ingredients
2 big handfuls fresh cilantro leaves, finely chopped 1/2 jalapeno, sliced 1 teaspoon grated fresh ginger 1 garlic clove, grated 2 limes, juiced 2 tablespoons soy sauce Pinch sugar Sea salt and freshly ground black pepper 1/4 cup extra-virgin olive oil 1 (6-ounce) block sushi-quality tuna 1 ripe avocado, halved, peeled, pitted, and sliced

Directions
In a mixing bowl, combine the cilantro, jalapeno, ginger, garlic, lime juice, soy sauce, sugar, salt, pepper, and 2 tablespoons of olive oil. Stir the ingredients together until well incorporated.

Place a skillet over medium-high heat and coat with the remaining 2 tablespoons of olive oil. Season the tuna generously with salt and pepper. Lay the tuna in the hot oil and sear for 1 minute on each side to form a slight crust. Pour 1/2 of the cilantro mixture into the pan to coat the fish. Serve the seared tuna with the sliced avocado and the remaining cilantro sauce drizzled over the whole plate.

Carol contributed this recipe to our Healthy Lunches Page

To find and share recipes about healthy breakfasts, lunches, dinners, salads, soups, vegetarian options and more go to the Recipe Database Entry Page. Contributing your recipes is safe and easy to do.
Till Next Time

Don't forget that age-well.org has an interactive section which comprises a series of forums, where you can submit your own news items for possible inclusion in this newsletter or exchange views with other readers on a variety of issue, such as osteoporosis and its treatments and share weight loss strategies or beauty tips. There is also a database of health recipes where you can share healthy meal ideas.

Please visit our Age-well Forums to join in.

To Age Well, pay attention to your diet, keep your weight down, stop smoking and exercise regularly.

Finally, please forward this newsletter to your friends and family and anyone else you think would benefit from this newsletter and the information in the age-well.org website.

If you receive this newsletter from one of your friends and would like to register to receive this monthly newsletter, pleas fill this Opt-in Newsletter form. Keep well till next time.

Mary Treacy
Founder and Editor of Age Well
http://www.age-well.org/
---
New!

Comments Have your say about what you just read! Leave me a comment in the box below.